Attorney Marshall D. Schultz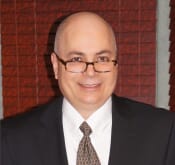 I have been an attorney in good standing since 1985. My current practice is focused solely on consumer bankruptcy law. Over the last 27 years, I have represented and helped over 10,000 consumer bankruptcy debtor clients find their way out of financial distress by guiding them through Chapter 7 and Chapter 13 Bankruptcy proceedings. I have also represented business debtors, individual creditors and institutional creditors and Chapter 7 Trustees.
I have limited my practice to helping only consumer debtors who find themselves in financial distress. Whether it is Chapter 7 Bankruptcy or Chapter 13 Bankruptcy my goal is to give the best client service at reasonable fees and costs. I have been involved in complex bankruptcy litigation and have extensive research and writing experience for Bankruptcy, Federal District and Federal Appellate Courts.
I am a local family man, born in Detroit, educated at the University of Michigan (B.A. with Distinction, 1979) and the University of Detroit School of Law (J.D., 1985). I am a proud member of the State Bar of Michigan since 1985, U.S. District Court, Eastern District of Michigan since 1985 and U.S. District Court, Western District of Michigan since 1988.
I am also a member of Bankruptcy related Professional Associations including the American Bankruptcy Institute, Consumer Bankruptcy Association and the National Association of Consumer Bankruptcy Attorneys.